This is how MunJob can help you
Professional recruitment
With MunJob's recruitment system you can plan and publish your job advertisement via different digital and social media channels. Same time, receiving job application is simple and quick.
Positive employer's image
MunJob's system helps you to create professional employer's image, which care about speed and efficiency of recruitment process.
Simple and secure recruitment system
Managing recruitment process and job applications designed to keep key information in one place. Our system created in accordance with all GDPR rules.
Simple and efficient recruitment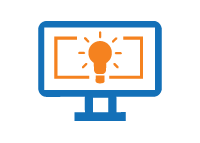 Job posting
Vacancy replicates image of your company, so we can use it for direct search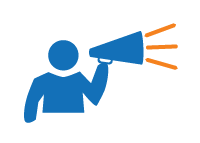 Recruitment marketing
Spread your job posting via different social media and digital channels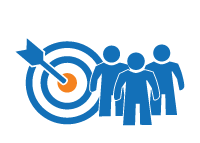 Selection
Sorting and analyzing applications within the organization together with our recruitment expert
Cost - effective recruitment
Finding the best employees can be challenging and time consuming task, which require relevant resources such as time and money. Forget hundreds unstructured job application received by email and use MunJob recruitment platform to solve that issue.
Explore our service packages or book a time for personal presentation with our recruitment expert.
Select suitable service package
Self- service package
Our cheapest packages , which is suitable for those who would like to hold everything related to recruitment in own hands. This package provides you with most essential tools for posting, tracking and analyzing job applications.
Price 50-960 € / per year + VAT.
Job advertisement page
Receiving of applications
Handling applications
Communication with applicants
Recruitment dashboard with full control
Free recruitment consultation
Standard package
This package covers basic needs of the average employer. Basic package could be easily customized, and our team could easily add additional services according to your needs. Same time, MunJob's team could take part responsibility for recruitment process e.g. job interviews.
Price 100-1500 € / per year + VAT.
Self-service package +
Social media marketing for job posting
Reports
Statistics
Talent pool
Additional service according to your needs
Extended recruitment consultation
Video interviews
Full- service package
Täyspalvelupaketti kootaan yhdessä rekrytointikonsultin kanssa yrityksesi tarpeiden mukaan ja rekrytointikonsultti toteuttaa alla listatut toimenpiteet.
Hinta 1500-5000 € + alv. / Kysy tarjous!
Työpaikkailmoitussivu ja tekstit
Valokuvat ja rekrytointivideo
Ilmoitukset mediakanaviin
Hakemusten vastaanotto
Hakemusten käsittely
Hakijaviestintä
Rekrytoinnin hallintapaneeli
Raportit
Statistiikka
Hakijatietokannasta etsintä
Asiakaspalvelu
Videohaastattelut
Lisäpalvelut, kuten haastattelut
Price of the service will correlate with number of actual users in your organization.
The services are provided in accordance with the general terms of use and privacy protection terms with an annual fee according to the price list. Free trial period for employers is 14 days. Value Added Tax (VAT 24%) will be added to above mentioned price.
This is how you succeed in recruitment
"The service is so simple to use and information is presented in clear way"
"Service was excellent and the process was very easy as well as very efficient"
"It is so comfortable when dozens of job applications are stored in one place and it is so easy to access them"